A mobile digital site diary app provides a commercial director with robust record-keeping and enhanced team communication
A mobile digital site diary application clearly benefits commercial directors who need to keep robust records and enhance their team communication. Khaldon Evans, Script&Go's International Marketing Manager for Site Diary, approached Jon Carter to answer a few questions on the use of the site diary app by main contractor, Torsion Group Ltd. Highlights from this conversation are presented here.
Jon explained to Khaldon that he is the commercial director of Torsion Group Ltd and that they principally operate in the residential and purpose-built student accommodation sectors.
He described his role as overseeing the commercial management functions both for project delivery and the wider business operations. This includes contract agreements (client and supply chain), legal compliance, project controls and the management of valuation processes and their integration with the financial processes.
Jon said that they found that there lacked consistency between their approaches to project controls, one example of which was that they either didn't have adequate diary records at site level, or none at all. They needed to bring some order to how we approach this element and looked to explore the market.
Answering how Site Diary met the needs of their team, he explained that when analysing why their records were poor, one of the causes of lack of consistency (amongst other factors) appeared to be because there was no toolkit that made life simple for the team. He said that "by providing this tool, keeping it easy-to-use (intuitive) and easily available on their smart phones, it allowed us to provide more robust record-keeping and enhance communication between team members."
Jon also said they have set up Site Diary on every one of our schemes. It's fair to say that it's use varies from site to site and this is something we're looking to improve upon.
He then elaborated that "it has received mixed take-up, but largely positive." The failings we have encountered from time to time are due to people reasons, certainly not due to the Site Diary software or functionality itself. The lesson learnt from implementing a system like Site Diary is that as a business, they need to ensure they make life simple for the staff, provide adequate training, then periodically remind staff of its use and remove any obstacles they may have encountered.
He didn't really explore any other options with the exception FieldView by Viewpoint (for which they have an existing subscription), he mentioned. "Once I had trialled the Site Diary app and reviewed it with other members of the board, it was a very easy decision to make to proceed."
He gave three reasons as to how it has changed the way they work: – "it has certainly enhanced the frequency and standard of our record keeping at site level" – "It has enhanced communication between team members" – "it has allowed us as board directors to take a look at site progress or specific examples of activity when working remotely"
He did add however that he would still like to work on enhancing communication and ensure that the Site Diary records are used for valuation substantiation more frequently.
Jon remarked that it's difficult to ascertain a tangible prospective financial benefit. However, he did explain their business case in terms of financial risk mitigation as follows: – The business case for this to us as a company is was we lost a dispute proceeding because our records were inadequate. Even though our argument was correct, without records, we could not prove what we said. Therefore, we calculate this particular lack of records pre-Site Diary cost us several thousand pounds, hence why we needed to prevent that happening again.
He concluded, "it made the investment worthwhile.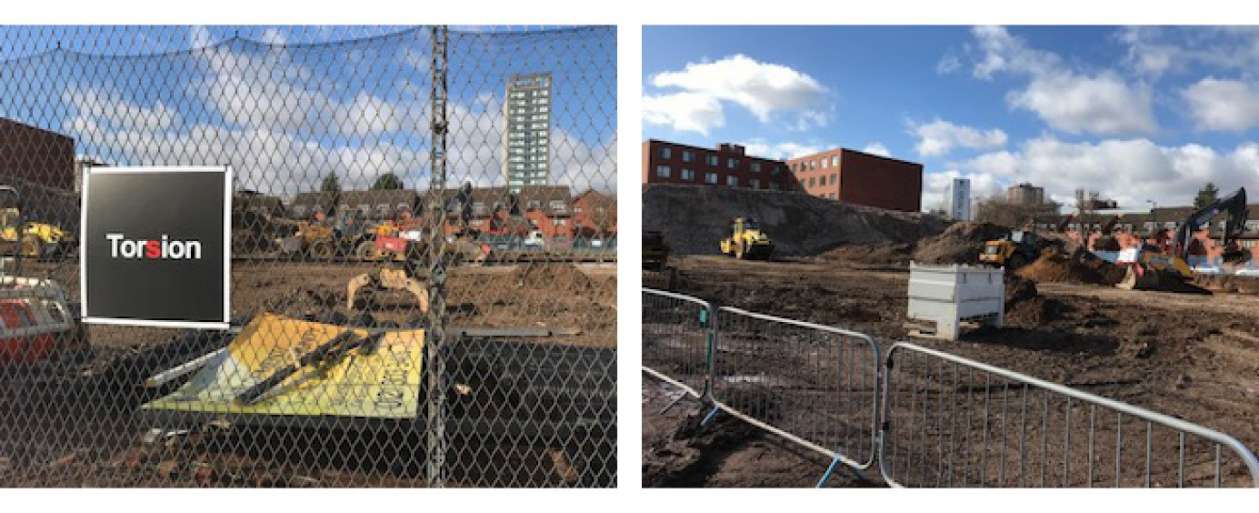 Photos © Torsion Group Ltd
Installable on a Windows PC, the application can be used across multi-OS devices, tablets or smartphones, in the office or on site as needed.
More details of Site Diary and an opportunity to trial it for yourself are available from Script&Go.