How Site Diary app works
What kind of problems do we resolve?
A better communication and collaboration between all the people involved in the project
A better way to plan and track every activities or tasks on a daily basis
A streamline flow of information between all features
01.
Accessible anywhere on any device
A web app for office teams to set up projects and track progress and a mobile app on smartphone and tablet as a daily driver for field workers Also accessible without internet / 4G connection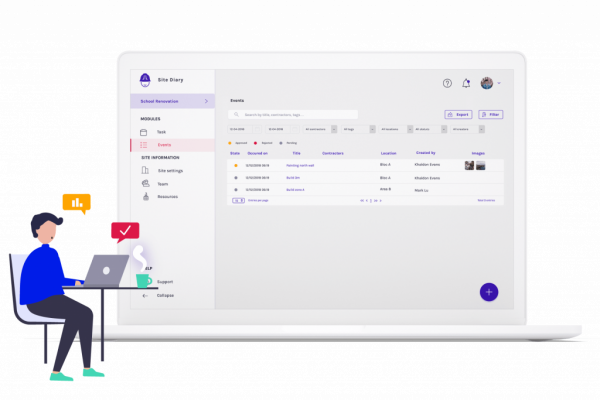 Real time synchronisation between all devices
02.
Create and setup your company space
User depending on their user rights can have access to multiple spaces if they are invited by the admin of a space.
Invite your team to join the project
Space manager
Foreman
Worker
And even more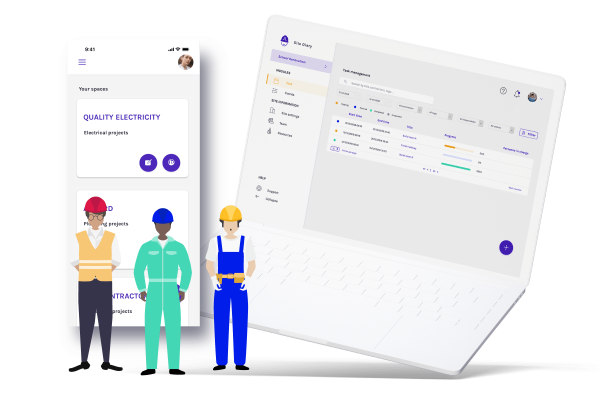 03.
Create task and follow progress
All logs created in the task will be viewable in the diary module A diary log added from a task will report progress and real assets used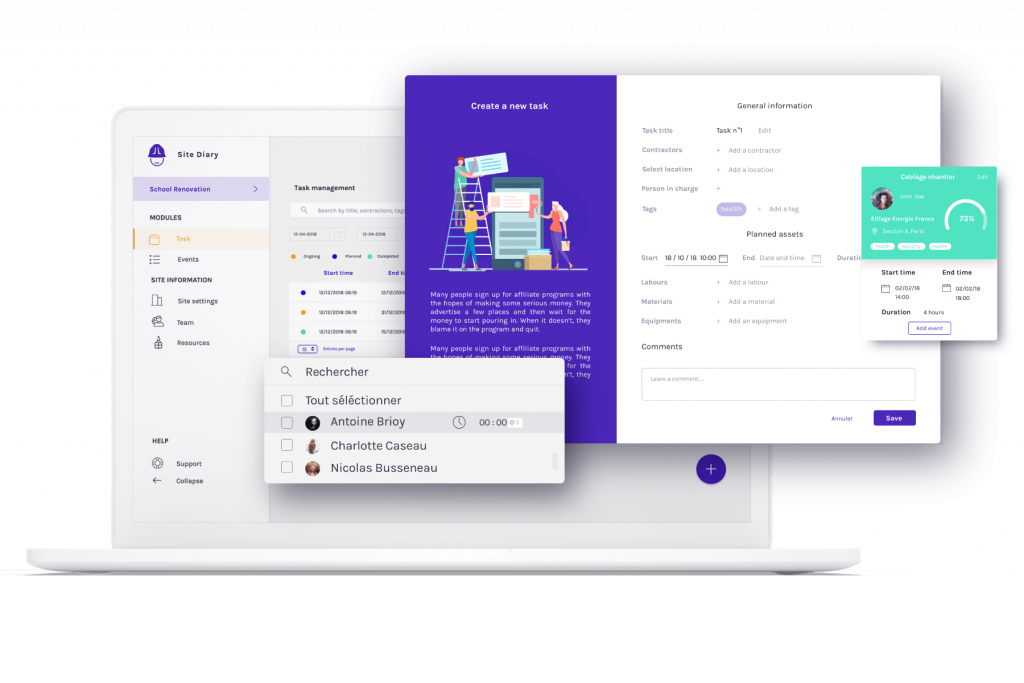 Add a diary log from the task
Time recorded for labours automatically fill the timesheet
See real assets, time and quantity of resources
Select your labour
Add contractor
04.
Have a detailed diary
A diary log can be linked to a task. Some datas will be automatically prefilled on what was written in the planned resources of the task The diary module can function without the task management module
User can create a diary log on anything

Weather report is automatically recorded with every diary entry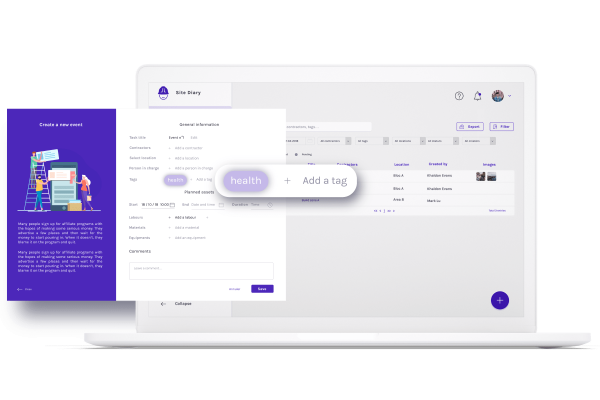 05.
Export or share your reports
Export your reports via PDF, Excel documents or CSV Use filters to see a particular diary or entry task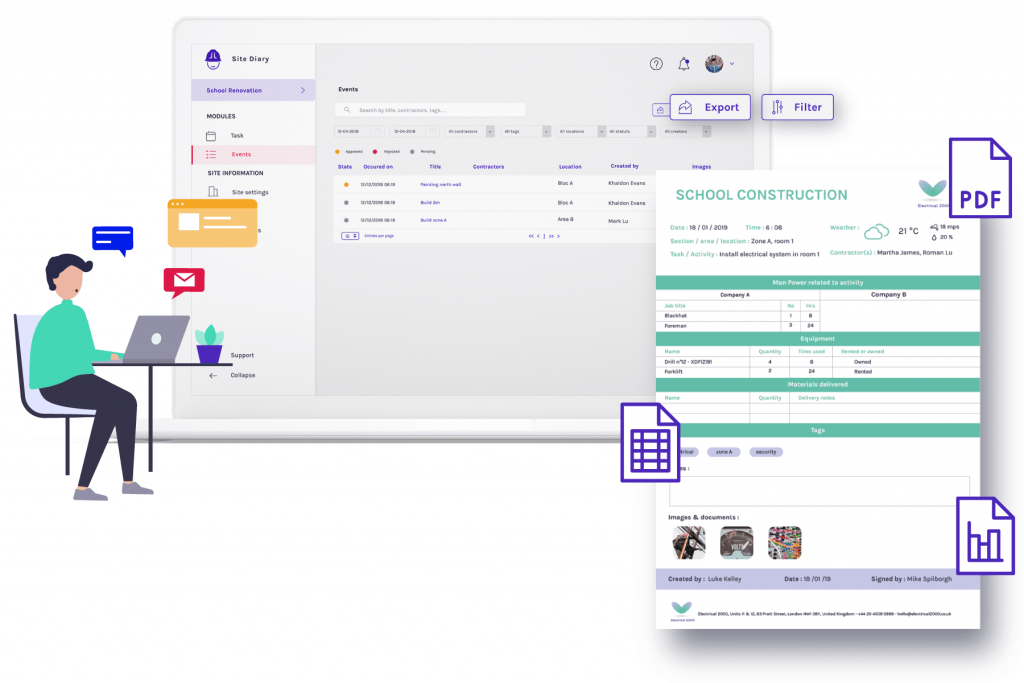 Share a single diary entry via email for the mobile app