How to use Site Diary App
6 minute(s) read
One of most difficult task for any construction worker is to change the way they have been working for many years. With the rise of digital construction reports, more and more construction companies are realising the benefits of digital mobility instead of paper. However, the transition has been very slow because most digital solutions are either too complex to learn or too far off the normal process that the company currently uses.
Most companies will choose to implement a digital construction report solution if it's fairly similar to their current paper reports, if it's very simple to use and if the price is right.
In this article, I will show you how easy it is to use our Site Diary app and what you should do to get started smoothly. Our goals, is to help construction workers have a smooth transition from paper to digital site diary.
Web app and Mobile app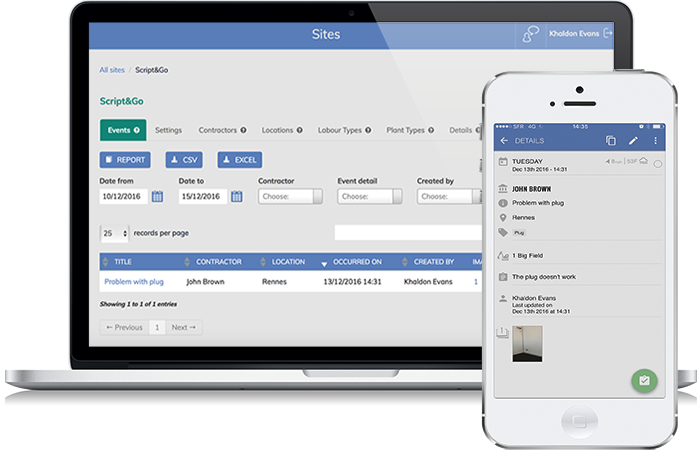 In Site Diary there are two things, a mobile app and a web app. The mobile app should be used to record events on a daily basis while you're on site while the web app is used when you're in the office to oversee work done by the field team and manage your project.
Anything that is recorded on the mobile app or web app is synchronised in real-time through our cloud server.
All users have access to but mobile and web app with the same login details. However, there is a restricted view based on the user rights.
Create a construction site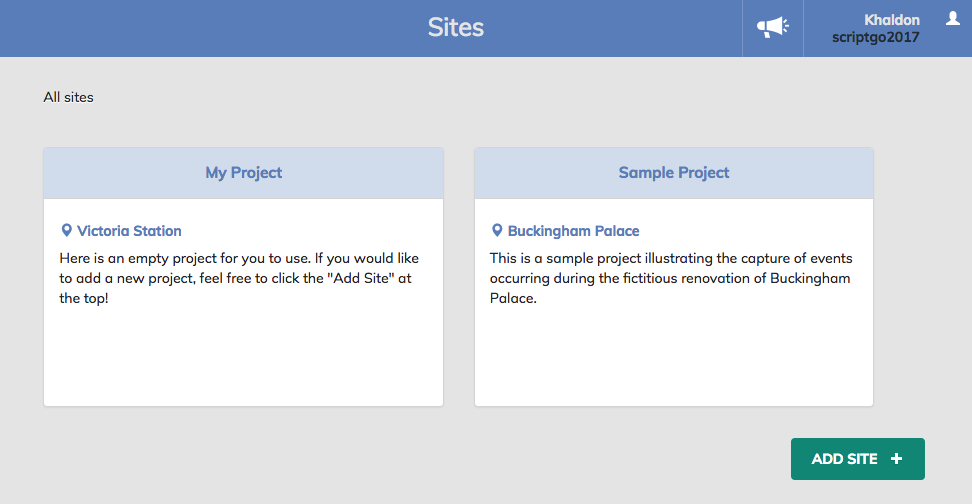 A site can be created from either the mobile app or web app. Our advice for you is to create your site using the web app.
After logging in to the Site Diary web application you will arrive to the list of construction sites that you have access to. You can create a new construction site by clicking the "Add Site" button on the bottom right of the page. You will be invited to fill out information about your new site. You can choose to fill the form with as much level of detail as you want (description, logo, address information, etc.) Keep in mind that the latitude/longitude of the site's location is mandatory as it enables the automatic weather feature.
Add global resources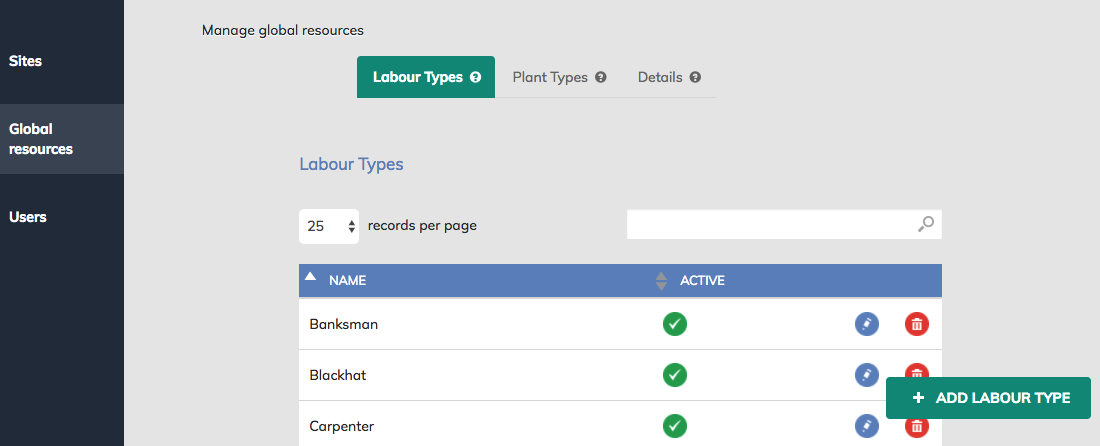 To start using site diary you will need to set up the resources that will be used in your different sites. There are three types of resources:
Labors: refers to type of workers which are involved in the construction site, for example: engineer, electrician, carpenter.
Plants: refers to equipment, tools and materials that are used, for example: Crane, Bulldozer, Cement mixer.
Details: are used to classify your events in different categories, for example: Accident, General Work, Delay, Meeting.
If you don't want a global resource to be seen in any of your sites but you don't want to delete it, you can just click the pencil icon to edit it and then uncheck it.
Note: Only administrators has access to the global resources section.
Set up your construction site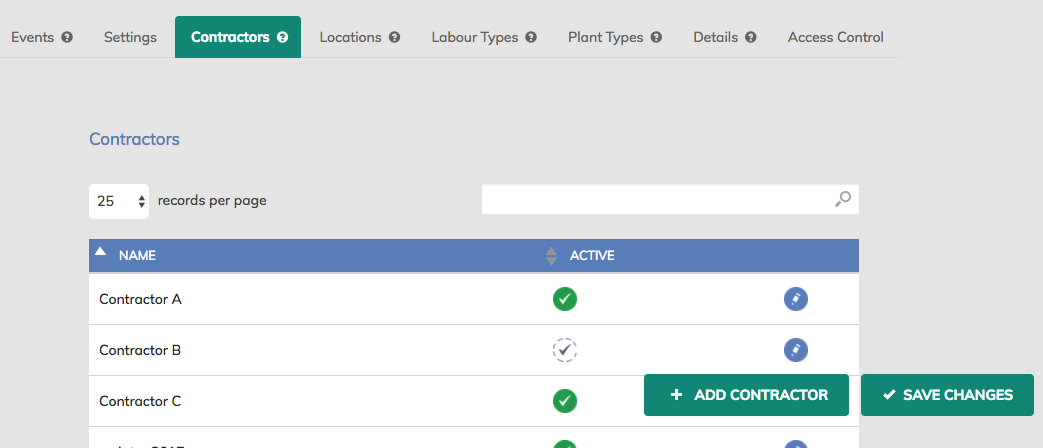 Once the global resources have been set up you can add them to a specific site. Your global resources will not appear in the site or report form unless you added that resource to that particular site.
To do that, go back to the list of Sites in the menu, select your site and navigate through the different tabs: Contractors, Locations, Labor Types, Plant Types and Details to activate or deactivate resources. All you will need to do is to check the resources that you want to see on that site and save changes.
Since contractors and locations are not included in the global resources, they must be added in this section.
Keep in mind that the Contractors tab is very important and mandatory to create events, so it's the first thing you should add after creating a new site.
Invite team members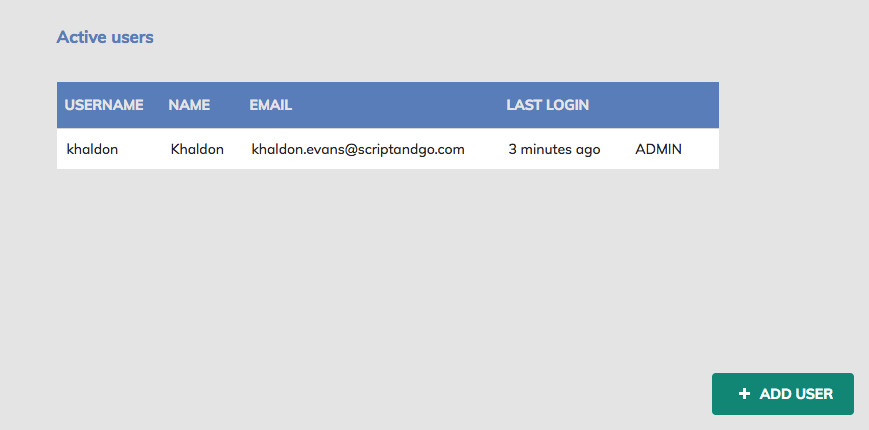 If you're working with more than one people, the best way to test Site Diary's collaboration is to invite them all to test at the same time as you. This can be done very quickly in a few clicks.
By navigating to Users in the left menu you will be able to add your team members to Site Diary. You will need to give them a username, enter their email and full name and click save changes.
Once created they will receive an email with their credentials to connect to the application. You can then decide who has access to which site. For that, navigate to the desired construction site and go to the access control tab to select which team member can or cannot have access to it.
Users rights
All team members you invite can either have the user rights of a user or a power user.
What is the difference between an user and a power user? Here is a chart that shows what each user can do with the web app or mobile app.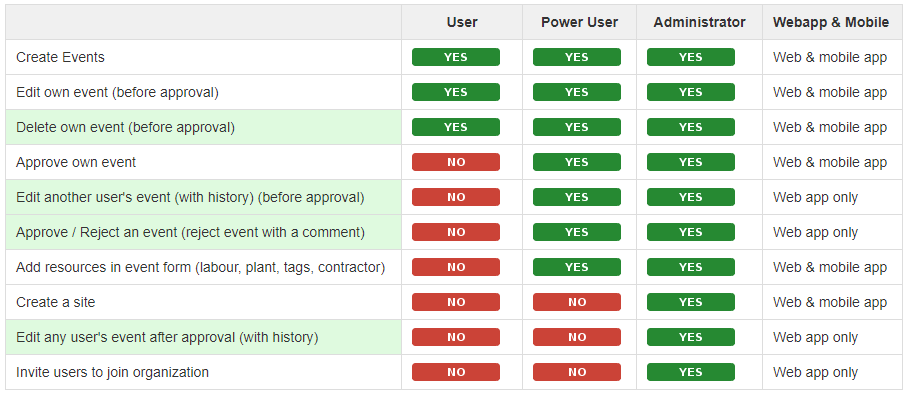 So basically, the Administrator should set up the sites and resources and a standard user only create events.
Some key aspects of the user rights are:
The ability for a Admin or Power User to edit a standard user's event. There will be a history of the date it was edited and who edited it. Note: Power user only can edit an event before it's been approved. Only the Admin can edit an event after its been approved.
Admin and Power user will now be able to reject a user's event. When you reject an event, you will be asked to leave a comment for the reason why you are rejecting the event. The person who created the event will receive an email stated that their event was rejects by X user and the reason why it was rejected.
Create and manage events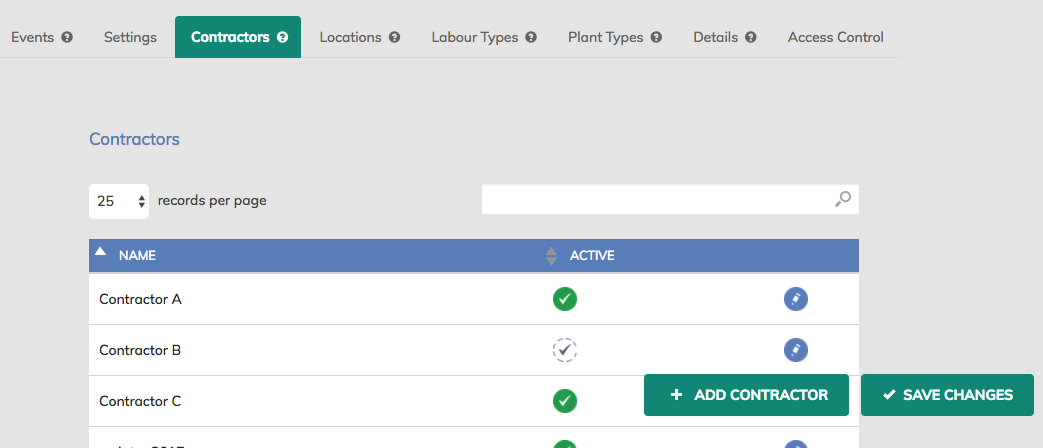 All the necessary steps are done, you can now use the core features of Site Diary and start managing the events that occurred on your construction sites. You will be able to see the list of events created with the mobile or web app.
To create, delete, edit, search, sort and approve events from the web application. You can filter through the events by the creation date, contractor, detail or who created the event.
After you filter through your events, you can export a report in PDF, Excel or CSV file. PDF summary report can only be for a seven day span. When exporting a PDF report, you can choose the image size and how many events you want to be on each page.
How to use "Tags / details"
Tags plays an important role in the Site Diary app. If used correctly, it can be a very powerful field to use. Here are several reasons why tags are important.
Tags is used to let you know what kind of event it was. Whether it was a progress report, safety observation, work delay etc.
You can filter events by the tag. Therefore, if you are looking for all the safety observations recorded on your site for the month, just put that in the filter.
You preset your tags in the global resources so all team members uses the same term.
Site Diary Mobile app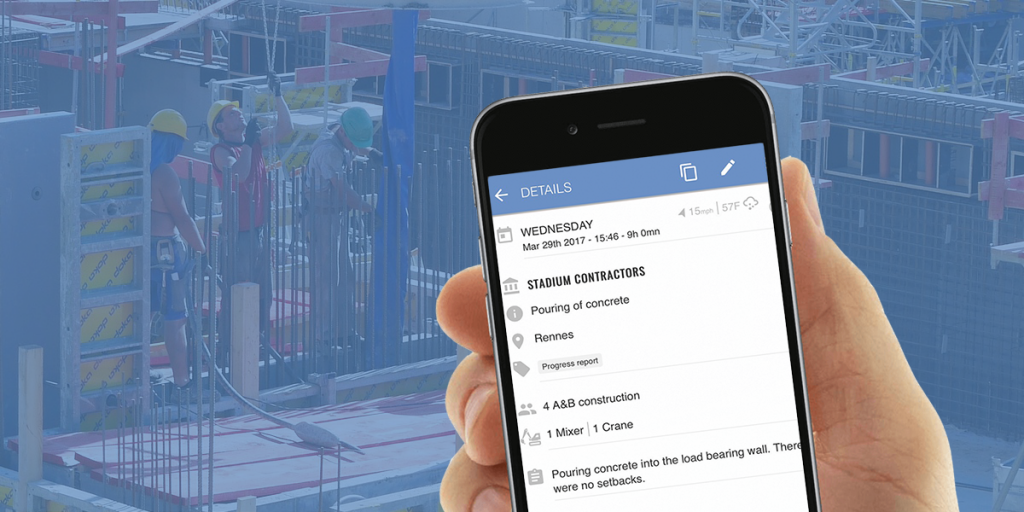 Now you saw all that you can do with the web app, now on to the mobile app. The mobile app is available for both smartphone and tablet on iOS, Android and Windows devices.
The mobile app is generally used to only record daily construction events. Since everything is already preset using the web app, a field work just need to fill in the information as the occur during the day. As previously stated, all the events that are recorded in the mobile app is synchronized in real-time with the web app.
One important factor about site diary mobile app is that it can be used without internet connection. Which means you will be able to create events on your site. Once your phone internet connection is online, all the events that you created will be synchronized.
When you create an event via mobile app, you have the option to send an email with that event. You would typical send an email if
The person doesn't have access to Site Diary
It is something important that you want the office manager to get in his mail box right away.
Conclusion
There you have it. That is everything you need to know to get started with Site Diary and enjoy more productivity on your daily work.
As always, if you have any further questions our Site Diary support team is the to help you. Just reach out to us via email at support@mobilesiteday.com
If you haven't yet signed up to try, you can do so at app.sitediary.com