You are able to export a report via PDF, Excel or CSV file.
Select the dates of the events (maximum 7 days span for PDF)
Choose your filter parameters
Click the "export" button and choose which file type you would like to export

If PDF, name your file, select the image size and number of event per page. Click download.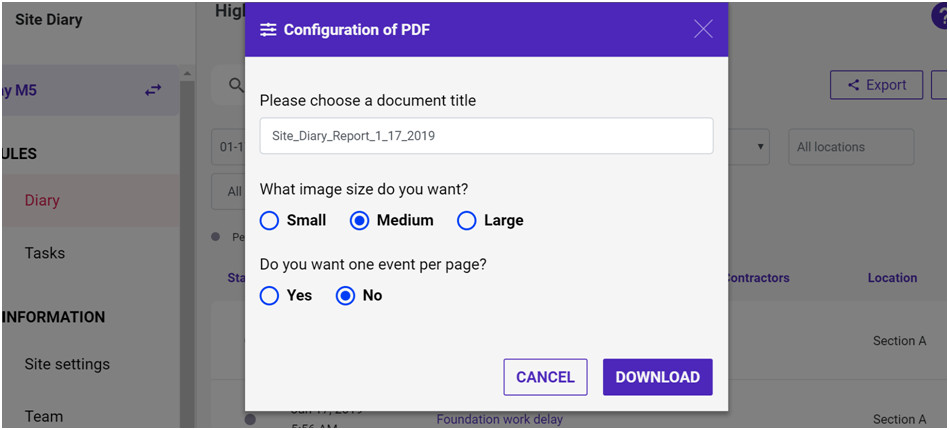 Here is a sample of the PDF site diary reports