Key UK construction productivity challenges and opportunities
Education

Recent articles

Resources
7 minute(s) read
Across the world business sectors have multiple challenges and opportunities relating to productivity improvement. Here Script&Go assesses these concerns relating to the UK construction sector, presenting the UK construction productivity challenges and opportunities and it's response to it.
The UK construction industry has faced challenges in improving it's productivity for years,and of increasing value and/or saving time in it. By definition, construction productivity is the total value of construction (GDP) divided by the total number of hours (Hrs) worked, in other words the time spent by workers performing their tasks. It has been estimated that UK productivity has dropped 20% since the last global financial crisis and that this is due to a combination of human, economic and cultural factors.
Nonetheless there are now opportunities to improve UK construction productivity and an increased uptake of mobile digital solutions can lead the way in transformation of the sector in 2020. All of this we go on to describe and explain further here.
3 UK construction productivity challenges 
Script&Go has consulted recent industry publications, news and reports to assess three current challenges faced by the UK construction sector today. These centre on a mix of human, economic and cultural factors.
1. Human factors : ageing workforce, poor image of construction and lack of diversity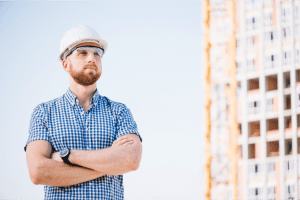 Not unlike the situation elsewhere, the UK construction workforce is steadily aging. It is estimated that around 22% of the current UK workforce are aged between 50-60 and many will soon retire. Coupled with this, there are not enough young people to replace them. Due to the poor image of construction, the industry is failing to successfully promoting construction careers to school leavers and to attract a diverse range of people.
2. Economic factors : Brexit uncertainty and foreign construction labour supply In 2016 the UK voted to leave the European Union, an act dubbed "Brexit."
One of the main concerns of Brexit, is restriction of freedom of movement policy across the EU. Many UK construction firms rely heavily on skilled migrant labour. If they can no longer allowed to draw on skilled workers from the EU, their combined ability to meet the UK government's "one million new homes by 2020" target appears in jeopardy. As a result, the sector needs to consider what the alternatives are. This may mean further deployment of technological solutions and modern methods of construction if the skills of EU workers can no longer be used, and even if they can, as in that case there would be a need to assess how a multicultural and multilingual workforce can be integrated better and mobile digital solutions can play a part in this.
Another concern related to Brexit is a weakened pound. Since the Brexit vote, sterling has generally depreciated since the referendum. This means that importing materials is more expensive and construction costs need to be more tightly controlled
3. Cultural factors : inefficiencies due to prevailing "vicious productivity cycle"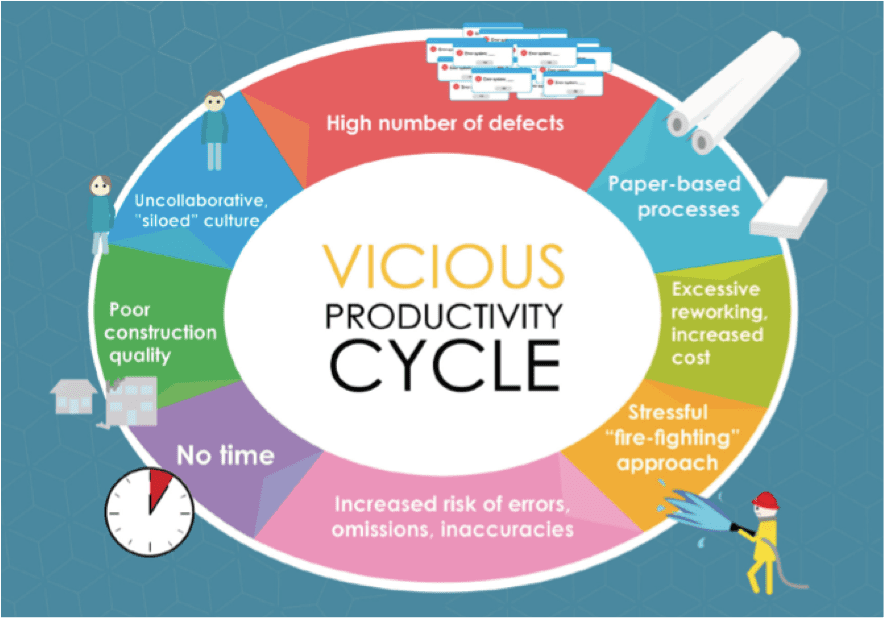 The challenge of delivering projects on-time and on-budget has been a source of inefficiency in the industry for a while. A "vicious productivity cycle" prevails. Tracking vital time and cost data and information relating to manpower, resources (equipment and materials) used in a project through multiple independent channels is only exacerbated by the presence of an uncollaborative, unjoined up industry culture. In this sort of context information is not well-managed, stored or seamlessly exchanged between stakeholders and errors, omissions and duplication of tasks are all too common.
The presence of these human, economic and cultural challenges does not mean major improvements cannot be made to increase productivity, nationally within the UK, by both organisations and individuals themselves as we explain here.
3 UK construction productivity opportunities 
Script&Go has examined the latest industry initiatives to assess three areas of opportunity available for the UK construction sector in 2020. These include governmental policy, institutional and associational support and construction productivty trends.
1. Governmental policy : focus on artificial intelligence, innovation, digital skills and infrastructure
The UK government's "Plan for Britain," the 2017 "Industrial Strategy" sets out to improve productivity in the UK and highlights the need for digital technology, with a focus on investment in artificial intelligence, innovation, digital skills and infrastructure.

The new plans set out in this strategy aim to save £15 billion a year. The government has pledged £170 million in the "Transforming Construction" programme with industry match-funding through £250 million investment.
Innovate UK and the UK Government Department of Business, Energy and Industrial Strategy have also formed a partnership to deliver the next phase of digitisation in the construction sector through "Digital Built Britain." Announced in 2016, this will develop Building Information Modelling (BIM), data analytics and smart systems technologies, including sensors that can be embedded in new build projects.
The support offered through these government initiatives is and will continue to be, a major catalyst for further uptake of mobile digital solutions, with data analytic capability, in the UK and to raise productivity there.
2. Institutional and associational support: the need for inter-organisational exchange and dialogue
Professional industry and academic associations serving the UK construction sector can offer their support of digitisation and innovation and their contribution is enhanced through inter-organisational dialogue.
Apart from the numerous UK industry academic institutions, a number of professional institutions and other associations serve the UK construction and related technology sector. These include the Chartered Institute of Building (CIOB), the Royal Institute of Chartered Surveyors (RICS), Royal Institute of British Architects (RIBA), Chartered Institute of Architectural Technologists (CIAT), Institute of Civil Engineers (ICE), Institute of Structural Engineers (IStructE), Landscape Institute (LI) and Project Management Institute (PMI), National Federation of Builders (NFB), Construction Industry Council (CIC), Constructing Excellence (CE), Construction Industry Training Board (CITB), National Housebuilding Council (NHBC), Building Research Establishment (BRE), Offsite Management School and  COMIT. Many of these have provided valuable insights on the topic of productivity.
Productivity was already branded a 'thorn in the side' of the UK construction sector by the CIOB in their 2016 "Productivity in construction" report and argued that new business models are needed that provide incentives to the firms which improve productivity by creating greater value.
The RICS has published numerous papers on the subject of productivity, including "A framework to enhance construction productivity involving international professionals and contractors." In 2016. It points to the use of advanced technology, as a vehicle for meeting the challenges improving productivity poses to the sector.
Constructing Excellence also produced a report in 2016, "Unlocking productivity" and it's findings suggest that the barriers to improving productivity are deep-rooted, which points to the need for a fundamental change.
The written reports and publications, events and training opportunities held by these bodies as well as leading industry national event providers (such as UK Construction Week  and Digital Construction Week) provide useful platforms for knowledge-sharing, vital for improving industry productivity on a national scale.
Schools, colleges and universities have an important role to play by showing young people the benefits of working in construction by working more closely with them and providing more opportunities for them to gain hands-on, and increasingly digital, experience. an increase in structured training initiatives would motivate those interested in construction, and provide the opportunity to learn the skills they need to succeed, whether digital or manual.
3. Construction sector trends : infrastructure, residential, innovation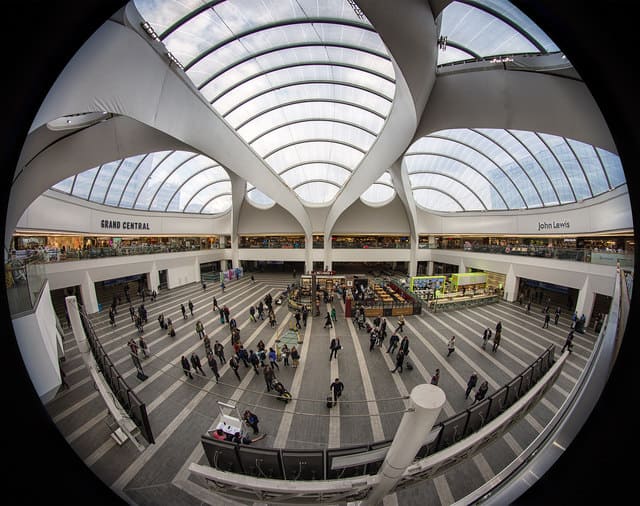 Infrastructure
Infrastructure : the Industrial Strategy revealed the "National Infrastructure and Construction Pipeline," which sets out projects for the next decade. This £600 billion pipeline includes public and private investment. It gives certainty to the UK industry that there is demand to develop infrastructure and encourages the sector to invest in the right technology and skills to meet it. The strategy's "Transforming Infrastructure Performance" programme sets out how the government will ensure these projects will be delivered quickly and efficiently through ambitious long-term plans.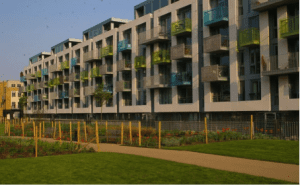 Residential
Residential : investment is forecast in areas of regeneration, especially for housebuilding in areas where transport infrastructure is planned, including many areas outside London. Many three-bed family homes were built last year in a bid to solve the housing shortage but more choice is expected to respond to consumer need for bespoke or enhanced products, including sustainable housing models.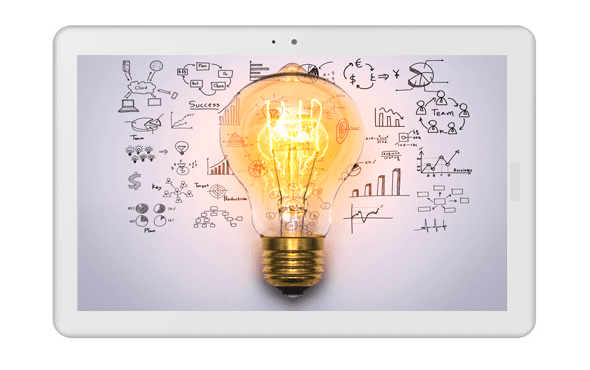 Script&Go : Innovation 
Innovation : an increasing number of construction stakeholders are turning to time-saving and value-adding technological solutions such as drones, robots, leveraging artificial intelligence and automation processes and deploying sustainable construction management solutions to effectively improve UK construction productivity. There no doubt that technological advancements have already improved construction, it's processes and solutions and will continue to do so as shown in our 1st annual trend forecast : 2018 construction productivity trends.
Script&Go's UK response to construction productivity issues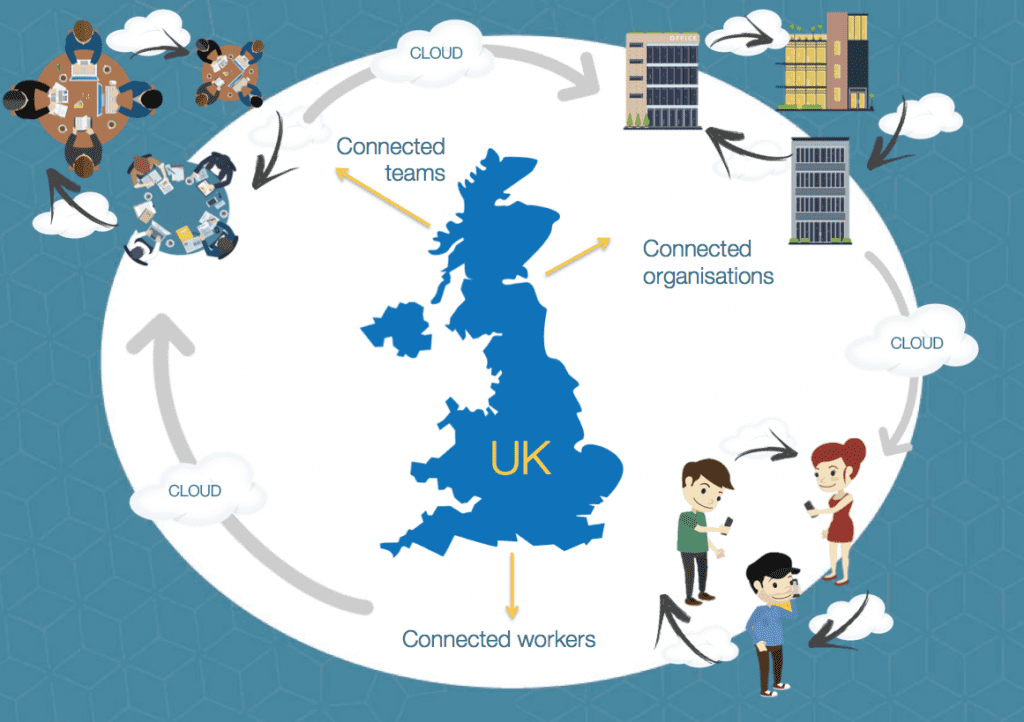 The competitiveness and preparedness of the UK construction sector to bring about digital transformation and change is critical if the UK is to take advantage of the wider opportunities presented by the industry nationally revealed here. Following careful examination of the various challenges and opportunities for improving UK construction productivity and to ensure long-term economic growth, we find ourselves in an advisory position.
After investigation of the human, economic and cultural challenges and opportunities given through governmental policy, institutional support and current national trends, we believe the action taken to improve productivity will involve considering connected :
organisations : new methods of inter-disciplinary and inter-organisational onstruction management collaboration
teams : greater use of collaborative workflows by inhouse construction teams
workers : greater uptake of mobile devices and digital solutions, accessible and useful to all construction stakeholders and workers
At Script&Go we aim to be a leading provider of mobile digital solutions in the UK. From our headquarters in Rennes, France and through our representation in Birmingham, we offer a complete range of software and applications for a range of business sectors, including construction, real estate, energy (including renewables), mining, utilities, manufacturing, transport and telecoms.
We perform research and development to create mobile digital optimised for specific geographical contexts, business sectors, as well as stakeholder and user needs.
For more information on how Script&Go can meet your construction management needs and assist in improving your UK construction productivity, you can download our whitepaper 'Improving the productivity of the construction and infrastructure sector through mobile digital solutions¨