Site Diary new version – V1.9.0
2 minute(s) read
Birmingham, 04 Janaury 2020
Site Diary, the top construction reporting app powered by Script&Go, is announcing today an update which includes a new way to save an entry as a Draft, a rework on how global and site resources work and new currency settings. All enhancements are based on user requests in order to improve the value the app brings and so that the users have an improved experience on a daily basis.
New way to save an entry as a Draft
Currently, when creating a diary entry, you can only submit it for Approval. Therefore, many times managers don't know when an entry is completed so they can approve it.
When creating a new diary entry, users can now choose to Save as draft or Submit for approval. Saving as a draft will indicate to managers that this entry is not completed.
Submit for approval is when you know the entry is completed.  Note: you can still edit an entry if it was submitted for approval but has not been Approved
When exporting PDF and Excel reports the draft entries will not be exported.

New way how Global and Site Resources work
In the app there are Global and Site Resources. Currently, when you create a diary entry, both Global and Site Resources are shown in the form. With this new update, when you create a new diary entry only the Site Resources will be visible in the drop-down fields of the form.
You will be able to copy Global Resources to a Site when you click to add a new resource.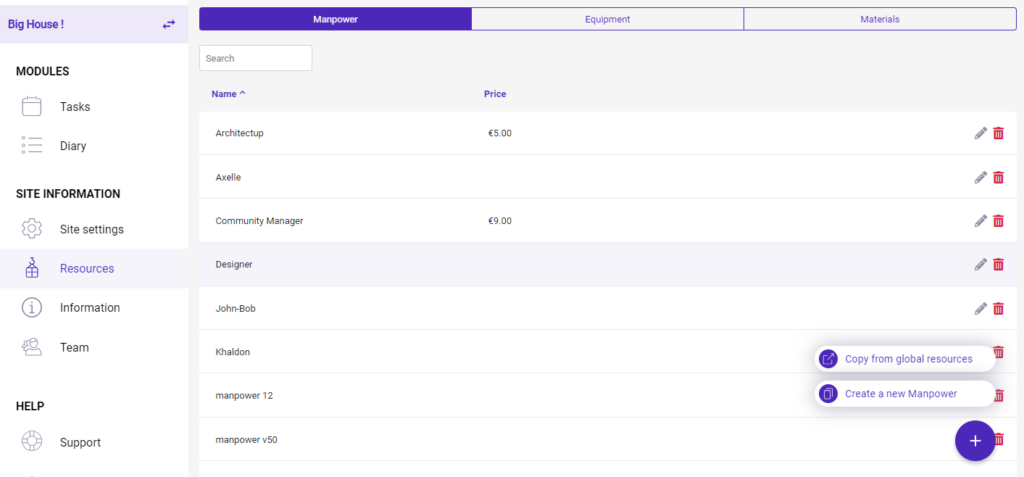 New way to set currency by organisation
In Resources (Manpower & Equipment), there is the possibility to have a cost per hour for each resource. This cost currency was by default based on the app device language. However, you can now set what the currency of your organisation is in the Organisation Settings.
​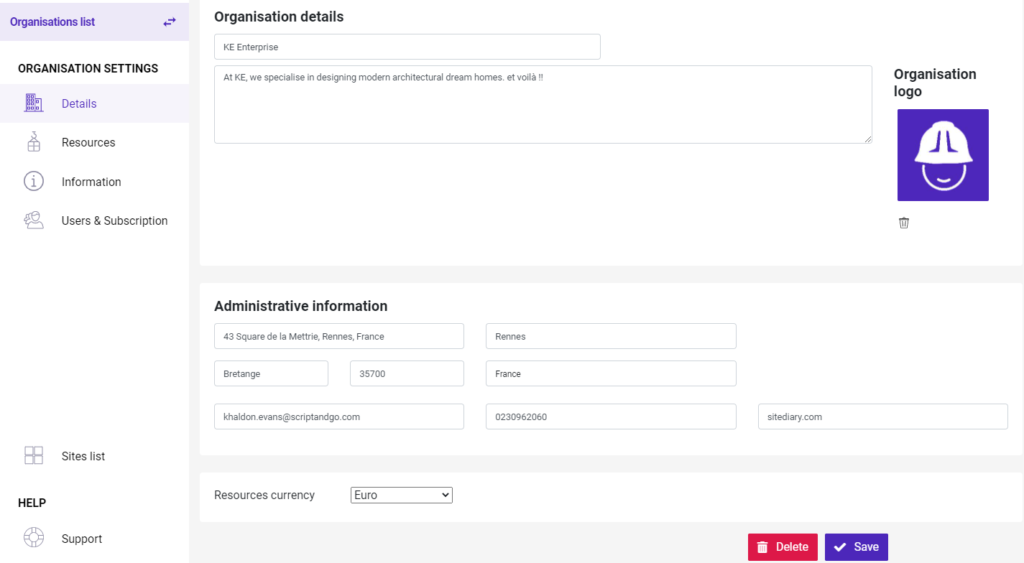 There are also several design improvements to the app.
About Site Diary
Site Diary is a construction diary app that you can use to keep records of everything that happens on site while having visibility on work progress.
The app is used by more than 10,000 construction workers in 94 countries and more than 300,000 diary records created between 2017 and 2019.
Site Diary is owned by Script&Go with offices in Birmingham (UK), Rennes (France) and Toronto (Canada).
Contacts
For more information and product images, contact hi@sitediary.com or by phone +44 (0)78 9563 2983 or visit sitediary.com.