SITE Diary new version release (V1.7.0)
Press release

Product Info
2 minute(s) read
Birmingham, 15 July 2020
Site Diary, the top construction reporting app powered by Script&Go, is announcing today an update which includes a new location input format, a new way to synchronise data and several user experience improvements. All enhancements are based on user requests in order to improve the value the app brings and so that the users have an improved experience on a daily basis.
New Location input format
Many of you have expressed the need to have the location field as a selectable list instead of a free text section. This so your field teams can just choose a location from the predefined list. This will cause more uniform data among all teammates while making easier to filter and find old entries.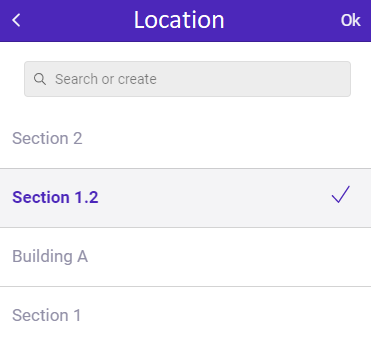 New weather settings
Previous the weather units were automatically set based on your device browser language. Now we have made it so site supervisors/admins can select the weather units for their sites.
You can access the new weather settings from inside the Site Settings section below the site location.

New way to synchronise data
We know that your data is important and with the new synchronisation process, all your data will always synchronise and even faster.
If you are working offline, once you are back online and you open the app, all the entries that you created while offline will be synchronised. Also, if you have rights of a Supervisor, you will also receive all entries that other users created when you were offline.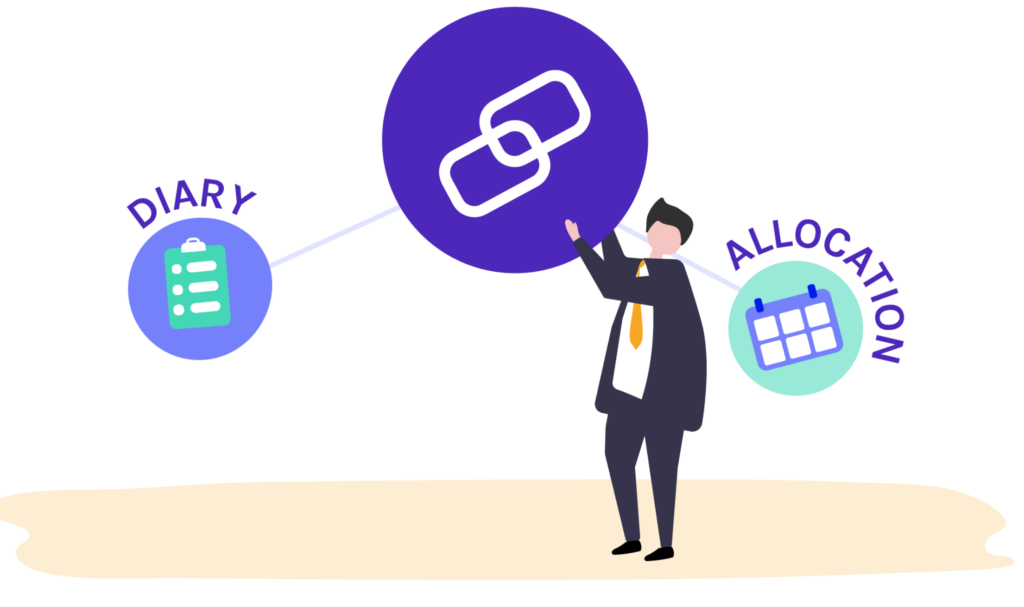 Separation of Resources items into Resources and Information
Since we have added the new location library, we have decided that we need to split the "Resources" section as we cannot classify a location as a resource. We have created a new section called Information that contains Location, Tag and Contractor libraries.
The resources section will now only contain Manpower, Equipment and Material.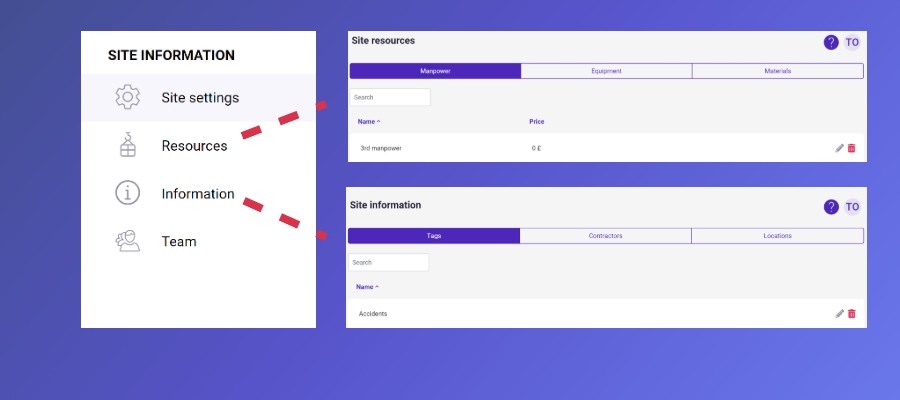 New navigation on Organisation settings
We have now made it easier for Administrators to navigate throw the Organisation section. You can easily switch between editing your Company details, adding Global Resources, add global information, and add company users and managing subscription.
Also, from the same screen, you will be able to click to enter a site by clicking the site list.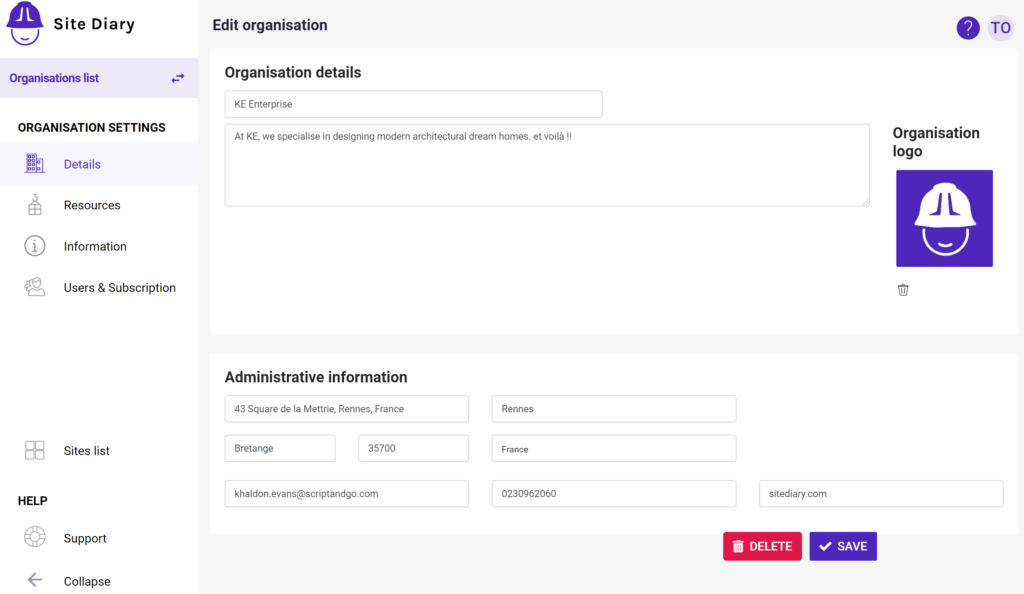 Design improvements
Improved event creation form on web app
Input of resources on two lines (mobile app)
There were some other minor improvements / bug fixes such as the following.
Contractor and status filter doesn't work
Share event sends an empty email
Event list date filters display incorrect results
Fix users rights changing by themselves
+ button on diary and task creations sometimes moves or disappear
In case you missed it, earlier year before the COVID-19 we had an update that saw these improvements.
View-only user rights
Improve how line breaks (paragraphs) are displayed in events preview
Make form fields more easily clickable (bigger fields)
Display details about event creator in the event list and event preview
Add option to filter events by tasks
About Site Diary
Site Diary is a construction diary and task-allocations app that keep records of everything that happens on site while having visibility on work progress.
The app is used by more than 10,000 construction workers in 94 countries and more than 300,000 diary records created between 2017 and 2019.
Site Diary is owned by the French company Script&Go with offices in Birmingham, UK, Rennes, France and Toronto, Canada.
Contacts
For more information and product images, contact hi@sitediary.com or by phone +44 (0)121 728 0554 or visit sitediary.com.