Meeting needs for efficient environmental management in construction
Recent articles

Resources
9 minute(s) read
Successful delivery of a construction project depends on the sustainability requirements defined in a construction contract. It also depends on the nature and efficiency of an organisation's environmental management. Project specifications generally define project sustainability requirements and standards and form part of the contract between a client and contractor. The fact a contract is not fulfilled unless specifications are met underlines the importance of such requirements and standards, and the environmental management framework adhered to in any given construction project. Technical specifications may include reference to not only the means of validation of sustainable products and materials, but also to the means of validation of execution, satisfactory completion and workmanship of sustainable construction works,
Worldwide construction businesses can assist in meeting their legal environmental management requirements, certification criteria and standards through digital innovation. The efficiency of their Environmental Management System (EMS) can be certified. An EMS refers to an organisation's management, planning and documentation, of it's environmental concerns. It is "a system and database which integrates procedures and processes for training of personnel, monitoring, summarising, and reporting of specialised environmental performance information to internal and external stakeholders of a firm." Waste management forms an integral part of this throughout a project lifecycle.
Nonetheless, there are barriers to the success of implementation of an efficient digital EMS and waste management process. These need to be overcome by all organisations involved in obtaining certification and/or complying with environmental standards for construction projects : be they clients, contractors, subcontractors, architects, engineers or other consultants.
Issues faced in achieving efficient environmental management in construction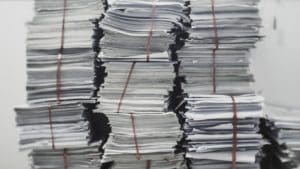 The issues faced by those seeking successful implementation of any environmental management system are closely related to construction management processes. There are human, physical and project-related factors to consider:
Human factors:
the construction industry is historically adversarial, uncollaborative, conservative and slow to embrace change.
few contractors are 'designing out waste' from their management processes to achieve 'zero waste' targets of the circular economy, including paper waste.
supply chains are extensive, multiple organisations have different sustainability visions, values, processes and practices
many contractors are Small Medium Enterprises (SMEs), unsophisticated and lack resources.
many construction companies rely on subcontractors working for them as part of the team.
staff can change, work is labour intensive, workforces tend to be transient
lack of organisational learning (knowledge and skill) is a key issue to the development of environmental (and waste) management and can restrict the integration of environmental issues into systems and practices.
Physical factors:
site locations and weather can vary : paper-based processes can be impractical in certain conditions and locations
Project-related factors:
construction projects are unique, subject to change and delays and volumes of work fluctuate: there is a need for flexibility.
Meeting the need for efficient environmental management and 'zero waste' 

In striving to meet the need for efficient environmental management and 'zero waste' in construction, it is easily seen that effectively managing the environment in construction is a challenge. There is a real need for efficient, flexible, collaborative, easy-to-use, cost-effective processes and solutions in the industry.
Here we explain three areas construction stakeholders can consider to meet these needs:  obtaining certification, adhering to environmental standards, and implementing an environmental management programme.
Obtaining environmental management certification
First, construction stakeholders, including contractors, can seek environmental management system certification, such as International Standards Organisation (ISO) 14001 (or the EU Eco-Management and Audit Scheme (EMAS), Leadership in Energy and Environmental Design LEED® green building programme or Building Research Establishment Environmental Assessment Method (BREEAM):
Environmental management certification has the following benefits:
provides more sustainable delivery of products and services
enhances cost control through sustainable paper-free processes and reduces the number of incidents
improves identification, control to reduce risk
improves employee training, development, communication
provides evidence of commitment to sustainability standards
compliance with legislation and regulations
improves environmental performance through efficient use of resources and waste reduction
higher and faster rate of success when implementing process changes
Adherence to environmental management standards and compliance
Second, construction stakeholders, such as contractors, can seek to adhere to sustainability standards, such as those of the ISO 14001 standards. They also need to comply with waste regulations (such as the EU Waste Framework Directive and Site Waste Management Plans Regulations 2008).
Environmental compliance means conforming to environmental laws, regulations, standards and other requirements such as site permits. Environmental concerns have recently led to a significant increase in the number and scope of compliance needs across regulatory environments worldwide. Environmental concerns and compliance activities are increasingly aligned with corporate performance targets and be integrated in daily workflows and processes to avoid conflicts, overlaps and productivity gaps.
Compliance therefore requires meeting conditions such as :
Managing programmes or schedule monitoring, ensuring completion at the correct locations, parameters and frequency
Pre-processing, calculating and validating data for compliance with alert or reporting levels
Generating routine compliance reports for authorities.
Implementing an Environmental Management Program
Third, to meet environmental management standards, construction participants should have a robust Environmental Management Program (EMP). An effective EMP has the following advantages:
creates a process for confirming environmental standards and requirements
establishes means and method for managing the environmental management process
defines responsibilities and accountabilities for waste within the supply chain
facilitates and manages environmental project data and information collection
reduces sustainability issues and their resolution time
eliminates or reduces waste, including paper, and contributes to a less stressful working environment
improves team communication and collaboration on environmental issues
enhances project delivery
Environmental management certification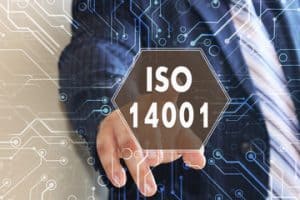 Here we consider three international environmental management certification routes:
ISO 14001
ISO 14001:2015 provides assurance to construction organisations that environmental impact is being measured and improved. The basic principles of ISO 14001 are based on the Plan-Do-Check-Act (PDCA) cycle.
Leadership in Energy and Environmental Design (LEED): 
Up to four credits are available under the international LEED certification scheme. (MR Credit 2.1 & 2.2: Construction Waste Management). Credits are awarded for reducing the amount of construction waste going to landfill.
Building Research Establishment Environmental Assessment Method (BREEAM):
In the UK, up to four credits are available under the BREEAM UK New Construction (2014) non-domestic buildings certification scheme for
Construction Resource Management Plan (CRMP) development
Construction waste reduction related to on-site construction and off-site manufacture or fabrication.
Waste from non-hazardous construction (on-site and dedicated off-site manufacture or fabrication), demolition and excavation generated by the project landfill (where applicable)
Waste management regulations and guidance
Next we consider the UK site waste management regulatory context:
UK Site Waste Management Plans Regulations 2008
In the UK, according to the Site Waste Management Plans Regulations 2008 :5.—(1) 
"Any client who intends to carry out a project on any one construction site with an estimated cost greater than £300,000 excluding VAT must prepare a site waste management plan conforming to these Regulations before construction work begins."
 *At this time Site Waste Management Plans (SWMP) Regulations do not apply to any other country in the UK.
To meet this regulatory requirement, a principal contractor needs to
Ensure SWMP requirements are included in sub-contracts.
Arrange suitable site induction, information and personnel training to ensure SWMP implementation
Take all reasonable steps to prevent all unauthorised disposal of the waste by others.
Update the SWMP as works progress to reflect current waste handling
On or within 3 months of completion reconcile the planned handling of waste -v- the actual handling of waste and explain the differences.
Site Waste Management Plan:
A Site Waste Management Plan (SWMP) document should be created prior to the start of construction. An SWMP does the following:
identifies waste types expected to be produced
estimates quantities of waste types that will be produced
identifies planned waste management action proposed for each different type, including on- or off-site reuse, on- or off-site recycling, or disposal
Waste hierarchy:
Many businesses are unaware of how significantly waste impacts their bottom line. Material demand grows worldwide, raising input costs so it is clear businesses need to adopt the waste hierarchy.
EU Waste Framework Directive
The revised EU Waste Framework Directive (revised WFD) adopted in 2008 provides the legislative framework for the collection, transport, recovery and disposal of waste and includes a common definition of it. It also sets out 5 waste hierarchy stages including : prevention, re-use, preparing for re-use, recycling, recovery and disposal. The top priority is "prevention" and described here.
"Prevention" refers to the measures taken before a substance, material or product has become waste, that reduces:
the quantity of waste, including through the re-use of products or the extension of the life span of products
the adverse impacts of the generated waste on the environment and human health
the content of harmful substances in materials and products
Prevention offers the best outcomes for the environment and is a top priority for waste management. Using less material, such as paper, in construction and manufacturing, plays a critical part in this.
The directive aims to prevent or reduce as far as possible negative effects on the environment from the landfilling of waste, by introducing rigorous technical requirements for waste and landfills and more.
UK DEFRA Guidance 
In 2011 the UK Department for Environment, Food & Rural Affairs (DEFRA) published guidance to assist businesses and other organisations in England to make better decisions on waste and resource management. As well as through the transposing regulations, the revised waste hierarchy has been incorporated through the UK planning system via an update to ¨Planning Policy Statement 10: Planning for sustainable waste management¨¨ and via the environmental permitting regime, for work on sites that requires a permit under the Environmental Permitting Regulations (England and Wales) Regulations 2010.
UK Waste (England and Wales) (Amendment) Regulations 2012
The Waste (England and Wales) (Amendment) Regulations 2012 supersede the Waste (England and Wales) Regulations 2011. They stipulate that waste collection authorities should collect waste paper, metal, plastic and glass separately, whether derived from externally supplied packaging or packaging waste or internally created administrative waste.
Now we consider the Canadian waste management regulatory context:
In Canada, federal, provincial/territorial and municipal governments have different levels of responsibility for managing and reducing waste. The Federal EcoLogoTM standard and certification provides assurance that products and services with the logo meet standards helping consumers find sustainable products and services, including those associated with the construction industry. Municipal governments develop and manage waste management programs legislated by their provincial government those developed above and beyond the legislation.
Around the world it can be seen waste management is a critical and complex issue.
——————————————————————————————————————————–
It is also worth highlighting the hidden costs of using paper documents
Using paper documents within any construction business is costly, wasteful, and inefficient. The cost of paper processes goes beyond just the cost of paper and related accessories, such as ink, printers and so on. However, some construction companies still base ROI for paperless technology on the direct costs, without considering the indirect cost of paper processes : ink, printers and so on.
It's therefore vital for construction organisations seeking to reduce paper consumption to implement paperless processes and to consider all other factors that impact productivity, profitability, and competitivity as part of their waste managment program or plan.
———————————————————————————————————————————
The role of collaborative software in proactive construction environmental and waste management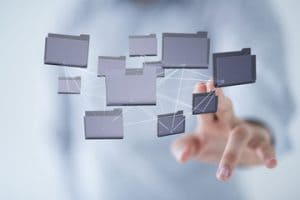 By consistently implementing an environmental management system, those involved on a construction site need to be able to prevent waste, in a better way. Set within a lean culture of continuous improvement and a collaborative work environment, proactive environmental management and site waste management requires the right tools for execution.
A highly efficient way to achieve this and to proactively manage waste to meet standards and certification requirements is through digitisation and the use of appropriate construction management software and mobile applications, that automate traditionally paper-based workflows. Paperless solutions can be used for capturing, storing, validating, reporting and sharing, environmental data/information for a business as part of an overall environmental management, including site waste management system.
Comprehensive and complete environmental and waste management systems will benefit from being digital, deployable in the field through mobile devices. The most collaborative construction solutions will capitalise on cloud-working and automation and information sharing capability and be developed especially for use on site or in the field as well as in the office.
Using collaborative construction solutions for environmental and waste management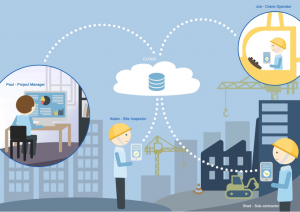 Useful collaborative construction solution for environmental management and waste management will include
integrated information/data management (documents, drawings, contact details and so on)
paperless information / data sharing capability
paperless reporting capability
multi-OS and multi-device interoperability
Project information and data can be stored in the cloud. This allows you to access to it anywhere at any time, on a mobile device in the field, just as easily as on a PC in the office and allow you to communicate and share it with collaborators on site, in the office or anywhere in between.
Script&Go's solutions for environmental and waste management
For proactive environmental and waste management, you'll need a cohesive team and a versatile solution, such as BatiScript and/or Site Diary dedicated to enable you to have a paper-free process to better control your waste. Proactive environmental management (resource and waste management) requires adapting paper-based habits to digital ones, offering the ability to deliver projects efficiently, collaboratively, accurately and cost effectively. This makes the transition worthwhile.
Script&Go supports sustainable design, construction and operation and enables others to solve urgent sustainability challenges while meeting productivity targets.
Our BatiScript clients and Site Diary clients have testified on how they have changed their processes, digitised, and reaped the multiple productivity benefits of our paperless solutions.
BatiScript software and mobile application assists multiple construction stakeholders with their environmental management, through enhanced defect/issue tracking, checklist, compliance, statistics and customisable reporting capability for seamless handover and delivery.
Whereas, the Site Diary mobile app assists contractors and subcontractors with waste management, through enhanced on-site resource tracking, auditing and daily site diary capability.
Why not give them a try today?

BatiScript > 30-day Free Trial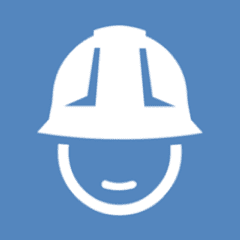 Site Diary >  30-day Free Trial