Home
Collaborative application for the Superintendent, the Foremen, and the Admin team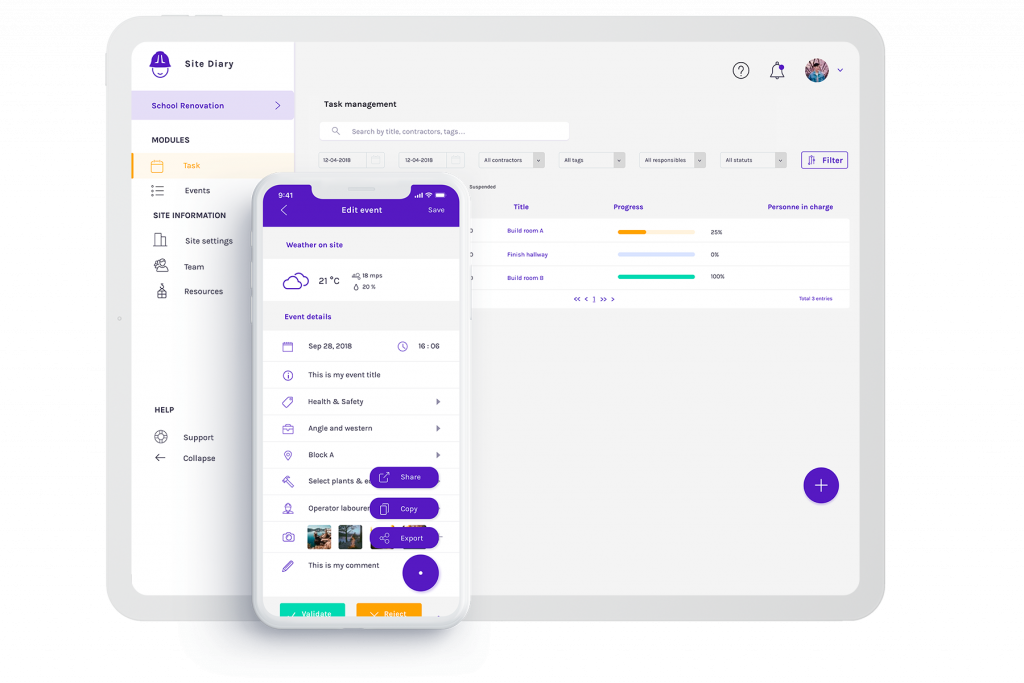 Established in 2013. Operating in 5 different countries. Trusted by over 1000 companies.








Real-time site records and approvals. Better data quality.
Want a quick access to a tangible proof to support your claims? Hit the search bar and filter down results!
Need to stop wasting time on paperwork and spreadsheets? Assign tasks and share logs in seconds!
Craving for a better documentation of the job? Empower the crews and get them on board!
Looking to mitigate risks and stay profitable? Solve construction disputes as never before!
Document the job easily. Avoid unnecessary disputes.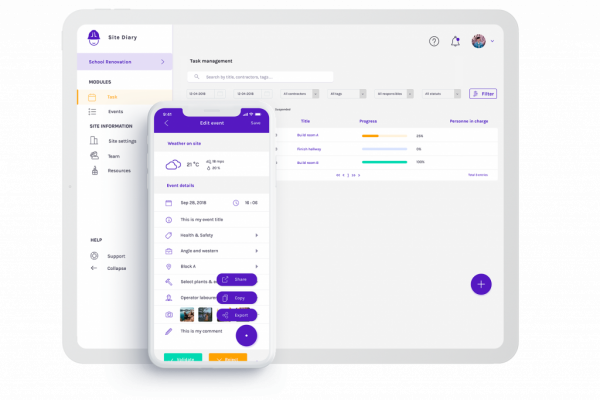 Mobile app
A mobile app designed and built for the field with simplicity as it core
Report progress and issues on tasks in less than 60 seconds
All features are availlable offline. Quite handy in a remote location!
Sign up for free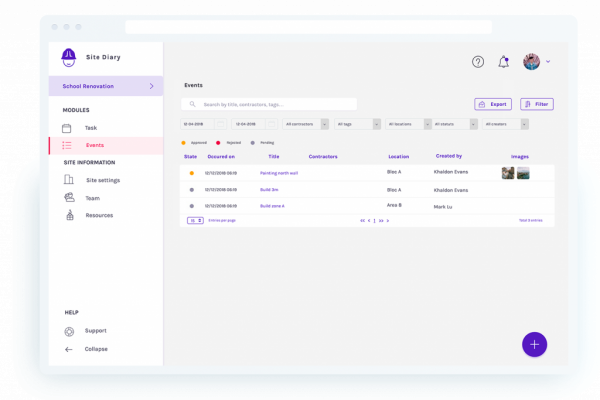 Web app
Real-time updates on progress, planned and unplanned events (such as staking of trades)
Identify root-causes of delays or low-productivity and solve them asap
Customize your organization space as you like it to be
Accessible on any web browser
How it works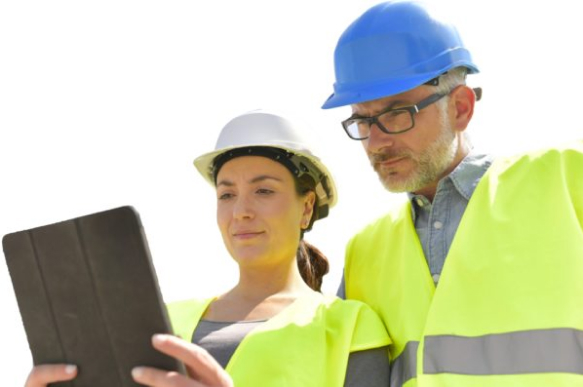 Logs + Tasks Integration
In Site Diary, a log can be linked with a task, which leads to the following benefits:
No more duplicates between logs and tasks information
Quicker progress reports as the form will be automatically pre-filled
Fewer coordination conflicts as you will have regular updates on the task status and potential bottlenecks